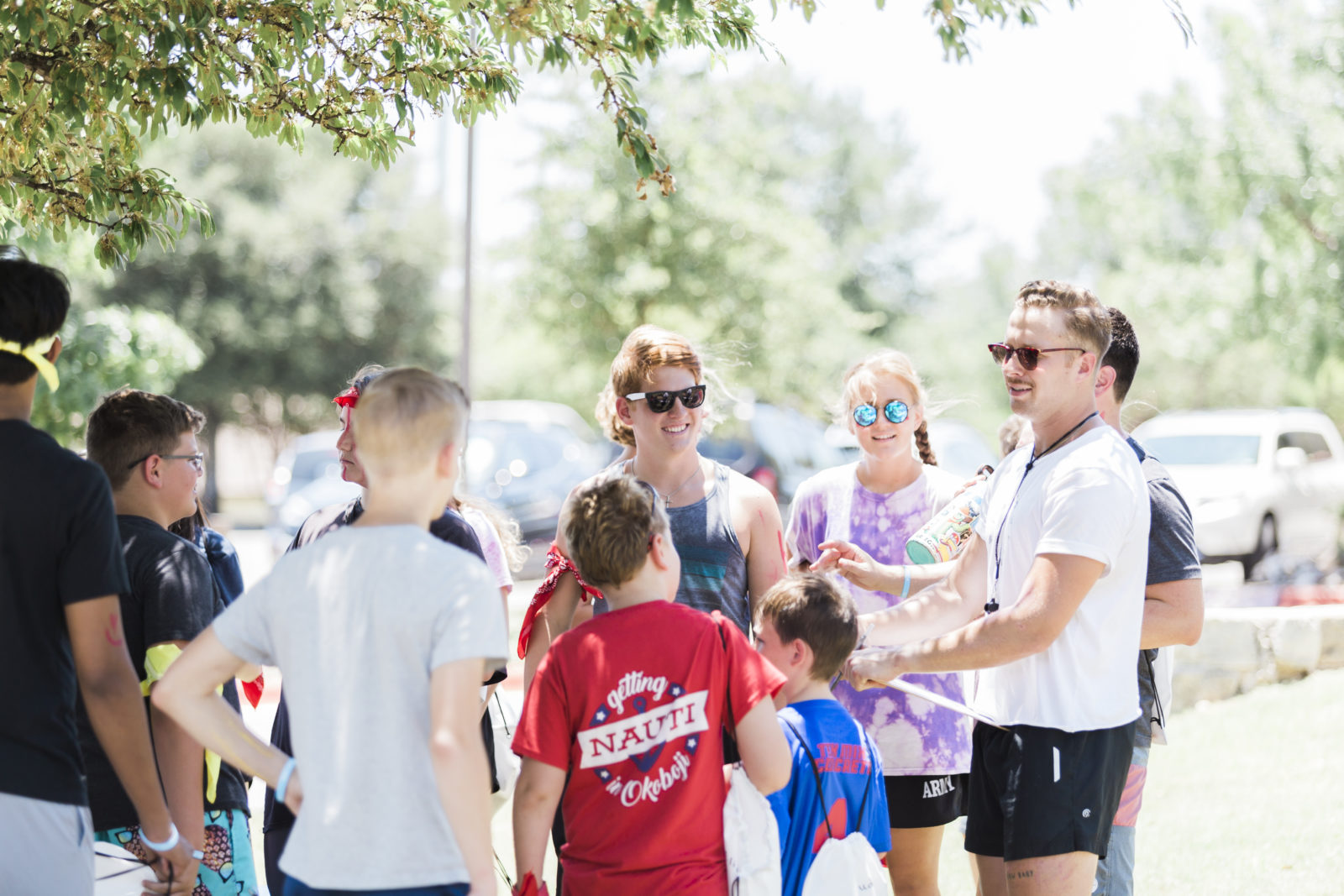 How Do I Meet People?
Our church is not a place for spectators. It is a place for team members. Whether you are a five-year old child, a ninety-five year old grandmother, a busy mom, or a businessman with big responsibilities, we want you to be a part of our vibrant church community.
Fellowship Groups
Our church has Fellowship Group Bible studies held in member homes. These groups provide a time of fellowship and digging deeper into the Word. The size of the group is anywhere from six to twelve people. We offer different locations each week where you can participate in the small group study. The Fellowship Groups run constant as we study books of the Bible.
Nursery
We have fully equipped and beautiful nursery. The infant/toddler room offers a mothers room for private nursing. The room is loaded with books and fun learning toys and lots of exciting hands on activities. All adult nursery workers are CP compliant. Serving in the nursery is a great way to minister.
Young Adults
Life can get complicated once you cross that nebulous threshold into adulthood. There are complicated decisions. Bigger stakes. Serious relationships. And a whole lot more decisions. The young adult group of our church provides a welcoming atmosphere for college and early-career aged young people.
Women's Groups
Women's groups give the ladies in our church family special times of interaction. The ladies group meets the every week for Luncheon and a devotion where the gospel is shared. They also provide a ministry to those who have had surgery or illness. Most of all, this time together is a time of devoted prayer to our Lord. A time of prayer that involves much reflection on others we may not know personally to church family needs. The ladies also meet at a local restaurant for a time of fellowship. Time and date to be determined.
Men's Prayer & Breakfast
Soon to be determined when and where. Information will be posted here.
Music
Our music is our way to glorify God, singing His praise. We feature a traditional hymn format as well as some of the more modern hymns sung today.
Ushers
The usher team at our church fills an important role. They are involved in directing attendees to their seats, ensuring the safety of the building during services, helping visitors, answering questions, providing direction, unlocking doors, locking doors, and generally ensuring that the service can proceed problem-free. The usher team is a servant-hearted group of men whose ministry is integraled to church life.
Media & Technology
Using media to spread the gospel is a privilege of this church. In an age of widespread technology, we have a stewardship to use these tools as best as possible for the kingdom of God. All of our weekly sermons are uploaded to our website. We also maintain active email notifications for praise & prayer request for those who sign up.
Prayer Warriors
Prayer cannot be overestimated. Our Church is a body of believers dependent upon prayer, and committed to God's sovereignty. Every Wednesday evening at 7:00 pm the church comes together for a special time of prayer.